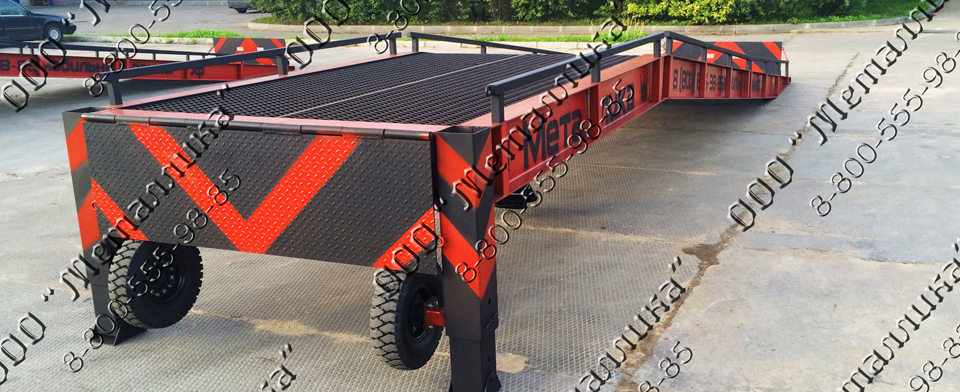 Metallica LLC
+371 29442747
Please contact us for cooperation
We actively develop
our dealer network

THE GUARANTEE OF YOUR SUCCESS!
MOBILE RAMPS, MOVABLE PLATFORMS, ATTACHMENTS for forklifts,
platforms, cages, forklift extension;
high-strength design, reliable safety barriers, long lasting cover;
high European quality, components produced in Europe, JOST jacks (Germany);
all products are certified (ISO 9001, 14001, 18001);
removable safety barriers – for free for any yard ramp model.
DIRECT SUPPLY of metal loading ramps, platforms and attachments, platforms, cages, forklift extensions to any European country or CIS country.
DEVELOPMENT AND PRODUCTION of customized not standard entrance ramp models, dock ramps, fixed platforms and cages, attachments.