JIB
Contact us +7-965-007-33-11
English-speaking consultants
The jib for a loader allows to lift a cargo from above with the help of slings and is used in the cases when a cargo is situated in a hard-to-reach place and there is no possibility to reach it with the forks or other attachments. The jib offered by our company ensures the convenient transfer of details or other end products inside manufacturing facilities or warehouse rooms, if there is no any telpher crane or another traversing device.
The advantages of using the jib for a loader:
the possibility to grab not standard cargo or a cargo located in a hard-to-reach place
the movement and handling of cargos when the standard loader's forks or other attachments can't be used
the manner of fastening to a slide ensures the smallest turning radius of a loader with a beam crane
a short production time
JIB
PRICE ON REQUEST
The specifications, that is the length, the width and the lifting capacity, are calculated individually depending on the client requirements.
The extending (telescopic) beam crane is another example of functional attachment. The extending beam crane showed on the picture below is easily mounted on the forks of a loader and is fixed with the help of fixing devices. Its lifting capacity is 3 t.
We offer to buy a bean crane with a variety of advantages:
several positions of the telescopic arm
reliable fixation on the loader's forks
iscompletedwith swivel hooks
theproductioniscertified
PICTURES OF MOUNTED BEAM CRANE FOR LOADER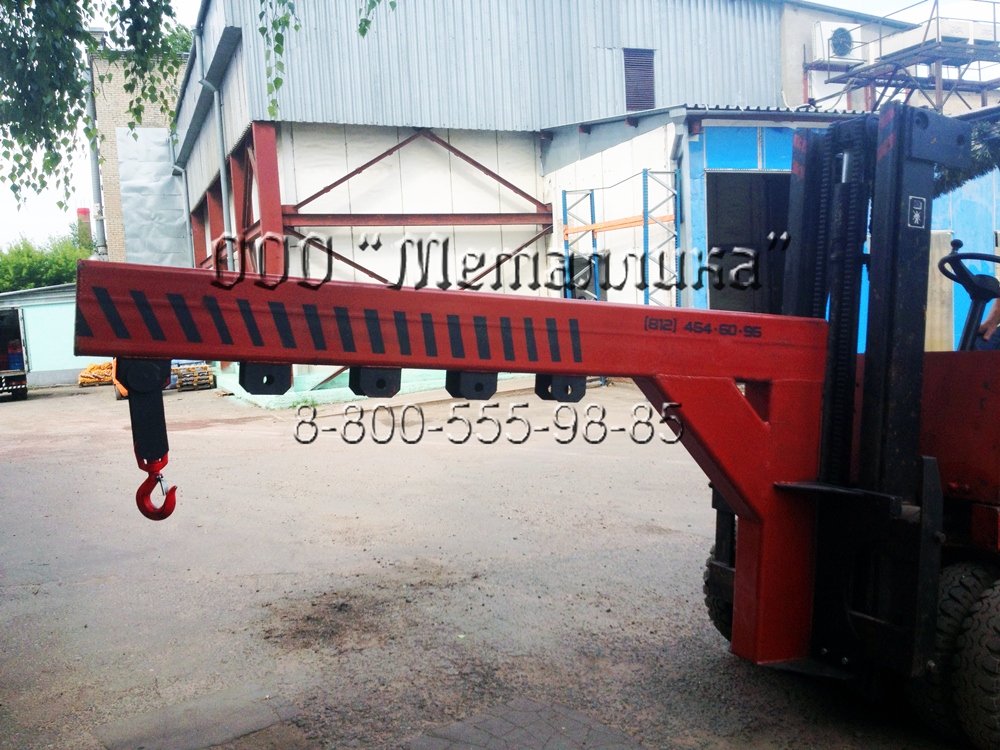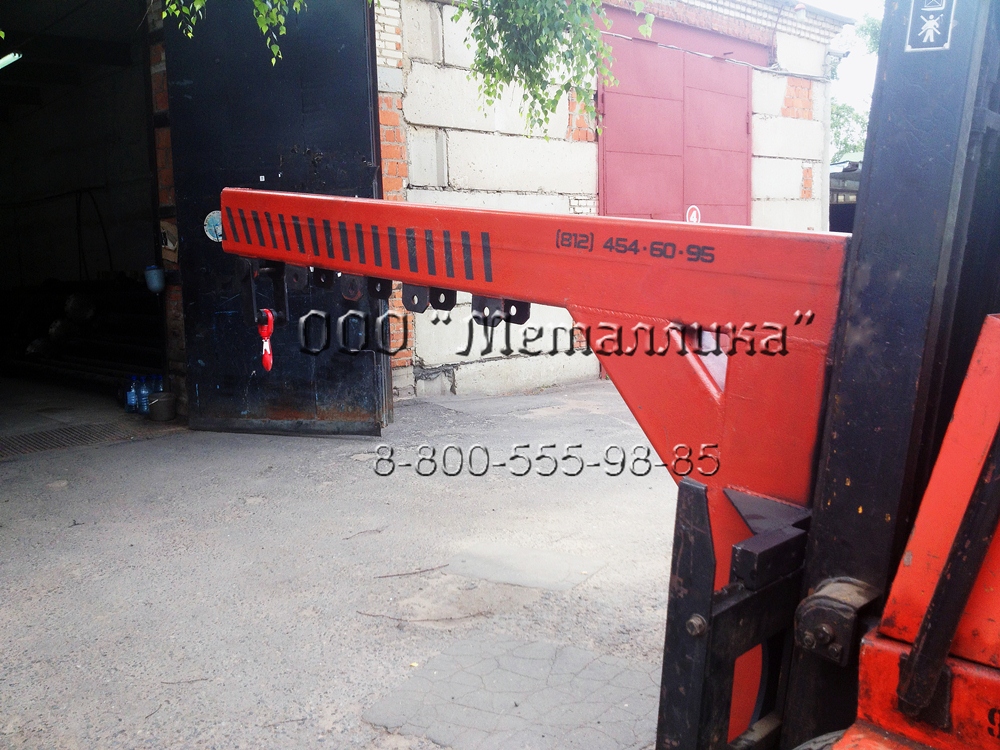 The attachments with individual dimensions and lifting capacity may be produced by our company. We are ready to design and produce beam members, slide expanders, buckets, blades, grippers for big-bags etc.
You can get free consultation service or place an order by making a call:

+7-965-007-33-11